| | |
| --- | --- |
| Nazia Shaikh Bollywood Downunder | Source: Robbie Merritt |
TO HELP RECONSTRUCTION OF SOCIETY
Responsible Author: Jedi Foster, Rahma Sophia RACHDI | Paris, Washington DC, 06/14/2022, 22:12 Time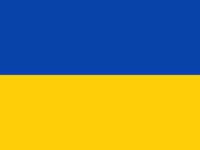 USPA NEWS -
UNESCO will provide financial support to Ukrainian artists to support the continuation of artistic creation and access to cultural life, under a pilot programme launched by the Organization in partnership with the Ukrainian NGO Museum of Contemporary Art (MOCA).The war in Ukraine has led to the sudden suspension of usual cultural life in Ukraine: Most artists lost their revenue stream, while art collections are threatened. This situation seriously impacts cultural diversity, which is promoted by the 2005 UNESCO Convention on the Protection and Promotion of the Diversity of Cultural Expressions. "The protection and promotion of artists and cultural professionals is a core mission of UNESCO, with increased urgency in the context of armed conflict. Through their talent and creativity, artists have the power to maintain dialogue and social ties in the most difficult times. They help lay the ground for reconstruction of societies," says Audrey Azoulay, Director-General of UNESCO.
Daniel Elie Bouaziz
Responsible Author: Wendy Westhoven | Miami, Florida, 06/02/2022, 09:21 Time
USPA NEWS -
Palm Beach art dealer Daniel Elie Bouaziz made his initial appearance before a federal magistrate judge in West Palm Beach to face charges of mail fraud, wire fraud, and money laundering in connection with his alleged scheme to sell forged high-end artwork.
| | |
| --- | --- |
| | Daren Frankish |
| | RAHMA-SOPHIA RACHDI |
| | Ruby BIRD |
| | Yasmina BEDDOU |
| | Aurangzeb Akbar |